I am so happy to share that I am one of the makers featured in a book called Vintage Life. It is published by Janine Vangool, my flea market friend and editor-designer-extraordinaire who also creates Uppercase magazine, a quarterly for the 'creative and curious'. This book Vintage Life is part of a larger series called Encyclopedia of Inspiration — other editions are about printmaking, ephemera and quilting. This book features individuals who have vintage style, artists who make things with vintage objects and those who have obsessively collected vintage items. I was thrilled when Janine invited me to submit to be part of this publication. Thanks Janine! Truly grateful for the opportunity to tell my story about my products and collection of vintage fine bone china saucers.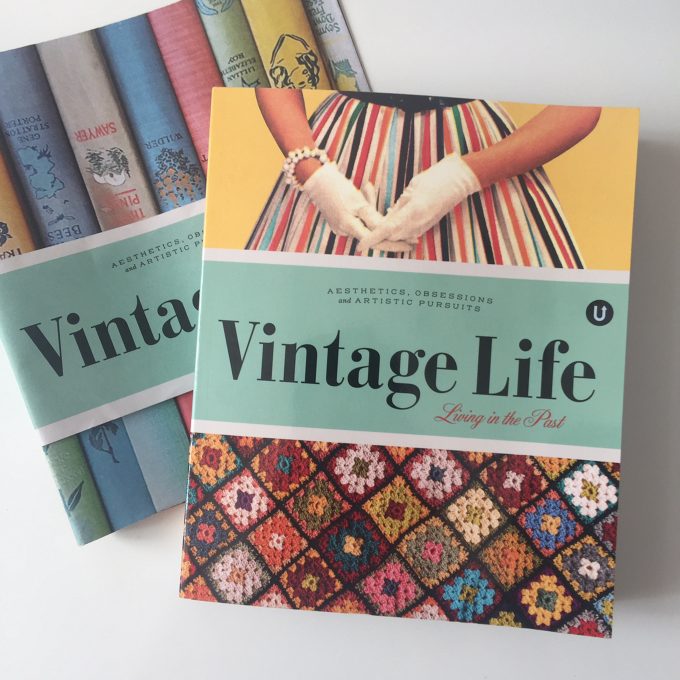 Flipping through the 448 pages, it feels so amazing to be featured alongside such talented woman who I have admired from afar: Fiona Richards of Cartolina, Kaari Meng of French General, Ki Nassauer of Junk Bonanza, Wendy Addison of Theatre of Dreams and Marcia Ceppos of Tinsel Trading, just to name a few. (I wrote a blog post about Tinsel Trading back in 2011 while it was still located in NYC) And what a treat to discover and appreciate other like-minded artists and makers.
Below I have incorporated a few of the quotes pulled from the book. I highly recommend this book to anyone who loves 'vintage' and to see how creative individuals are living the Vintage Life. The book is printed in Canada and recommend ordering Vintage Life sooner than later, as Uppercase prints limited editions of the publication.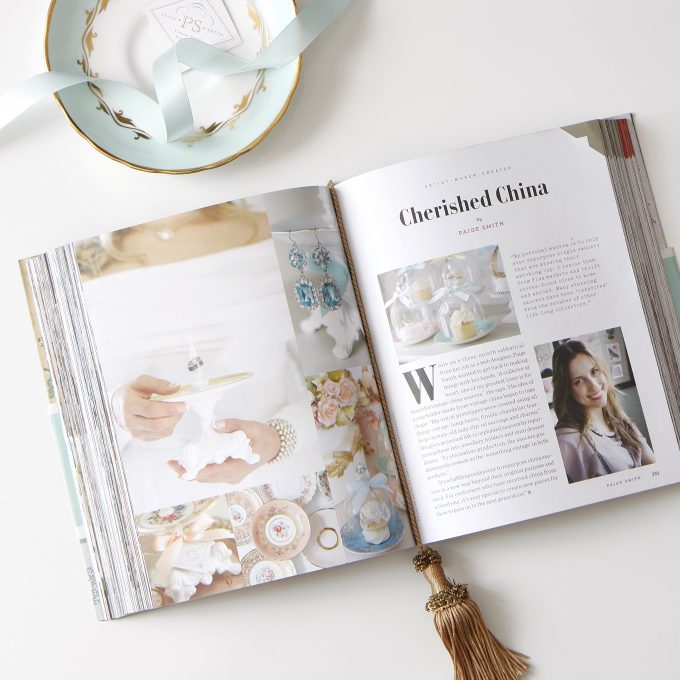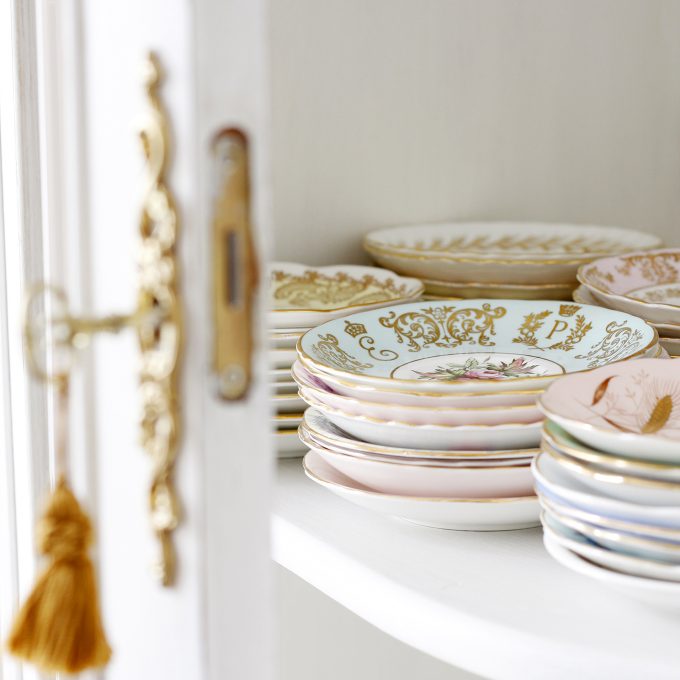 "My personal mantra is to only ever repurpose single saucers that are missing their matching cup. I rescue them from flea markets and thrift stores — found close to home and abroad. Many stunning saucers have been 'inherited' from the estates of other life-long collectors."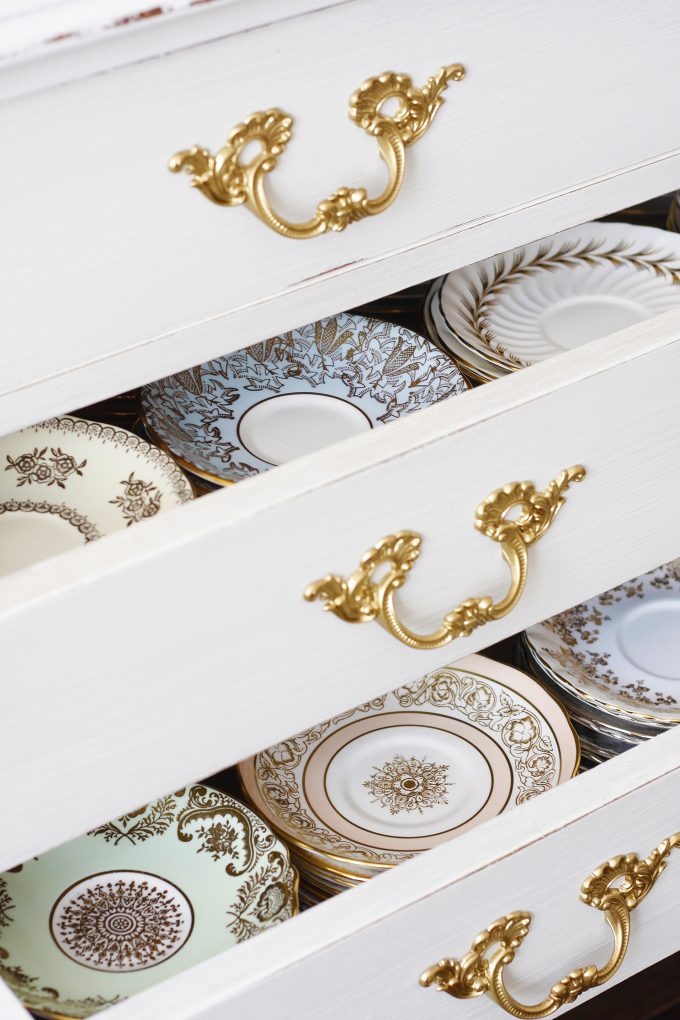 "In my home studio, nearly 700 saucers are stacked neatly in the drawers and shelves of my French cabinet. Dating back 50 years or more, the saucers come from well-known English manufacturers: Royal Albert, Aynsely and Paragon to name a few. I'm always in awe of the stunning beauty and seemingly endless array of colours and different designs of china patterns. Saucers in pastel colours and intricate gold patterns catch my eye and heart the most."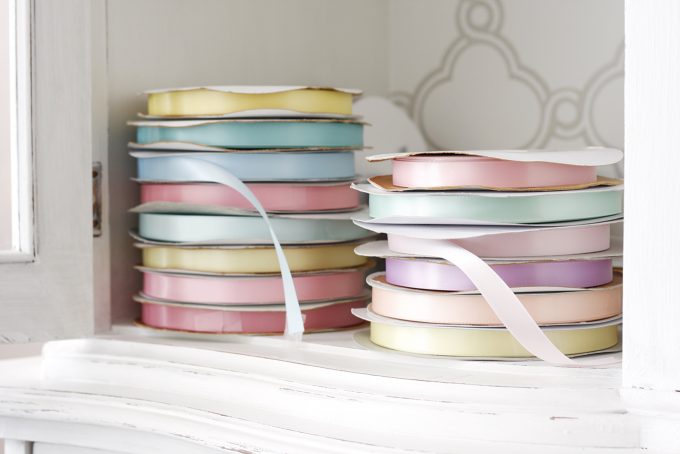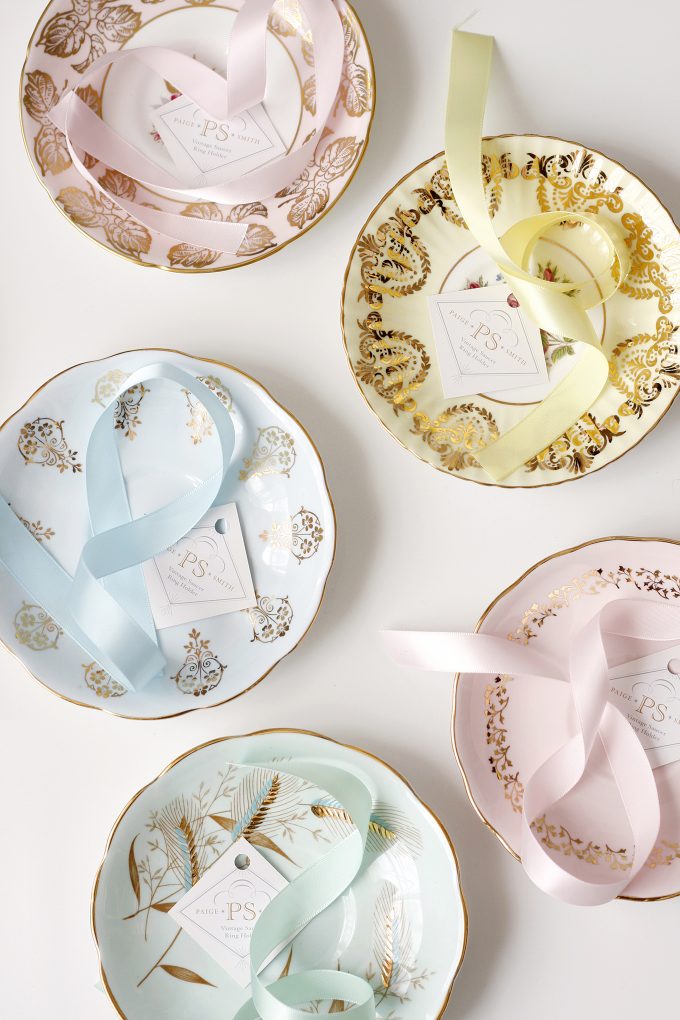 "I am in my happy place when I am designing new work — matching colourful satin ribbon to the saucers and seeing the personality of each piece come to life."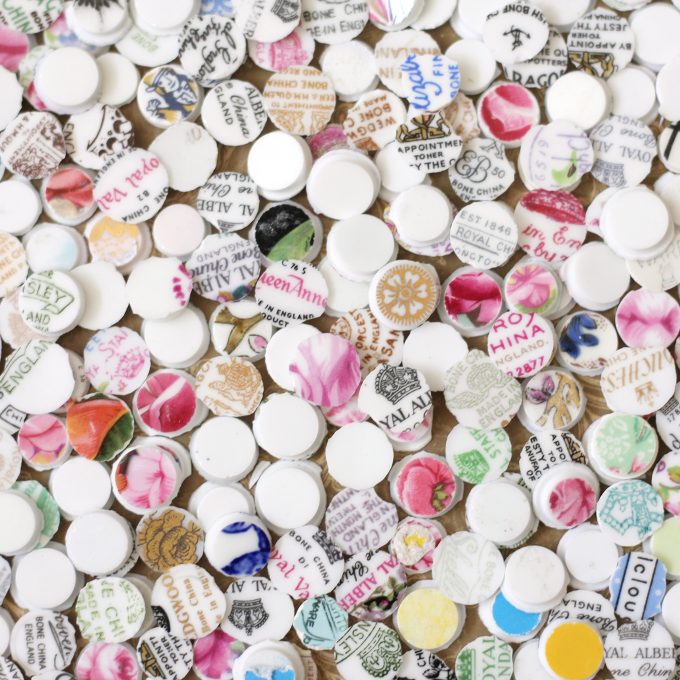 "I've had to overcome some fear in regards to using large power tools. In making a ring holder, I use a tabletop drill press to create a small hole in the centre of the saucer. For most people, the idea of drilling through china is daunting and scary. But with patience and practice, I've learned that despite its dainty appearance, china is quite durable. After years of drilling holes through hundreds of saucers, I've also saved the little 'donut holes' of fine bone china. It is so interesting to capture just a few fragments of the manufacturers' markings on the back of the saucer."