I absolutely love this time of year when I can decorate for Easter with my favourite things — like eggs and especially bunnies! I have always loved the look of topiary trees and have seen them before made with large eggs on Pinterest. I already had a collection of mini eggs and the cast iron urns, so I was so happy to finally put everything together to make my own topiary this year.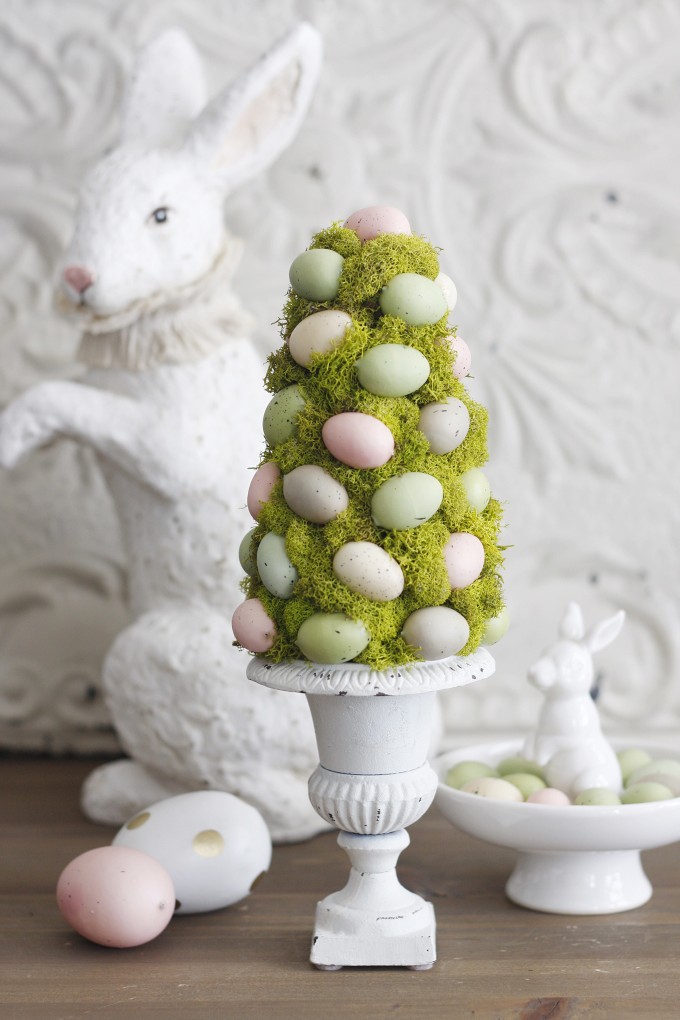 I purchased the mini eggs previously at Homesense and the urns were a thrift find at the flea market a few years ago, but I am sure that a vase would work just as well. This is a super easy craft idea to do as all it really requires is gluing and tucking things into place. The only unfortunate thing is that I did not have enough mini eggs to make two topiaries like I had planned. Now like a real Easter egg hunt, I need to look for about a dozen more mini eggs.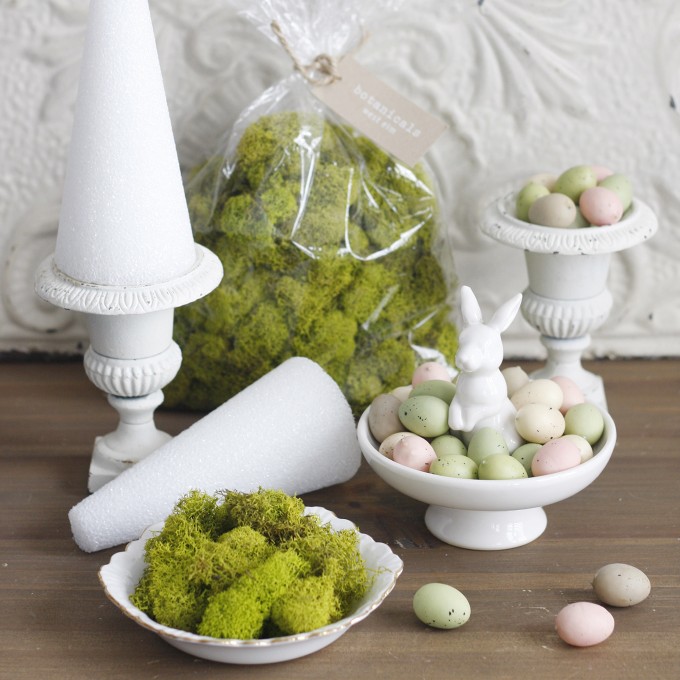 Materials & Tools
• 6 inch tall Styrofoam Cone
• Mini urn or vase (fits base of cone)
• Green moss
• 38 mini plastic decorative/craft eggs
• Hot glue sticks
• Hot glue gun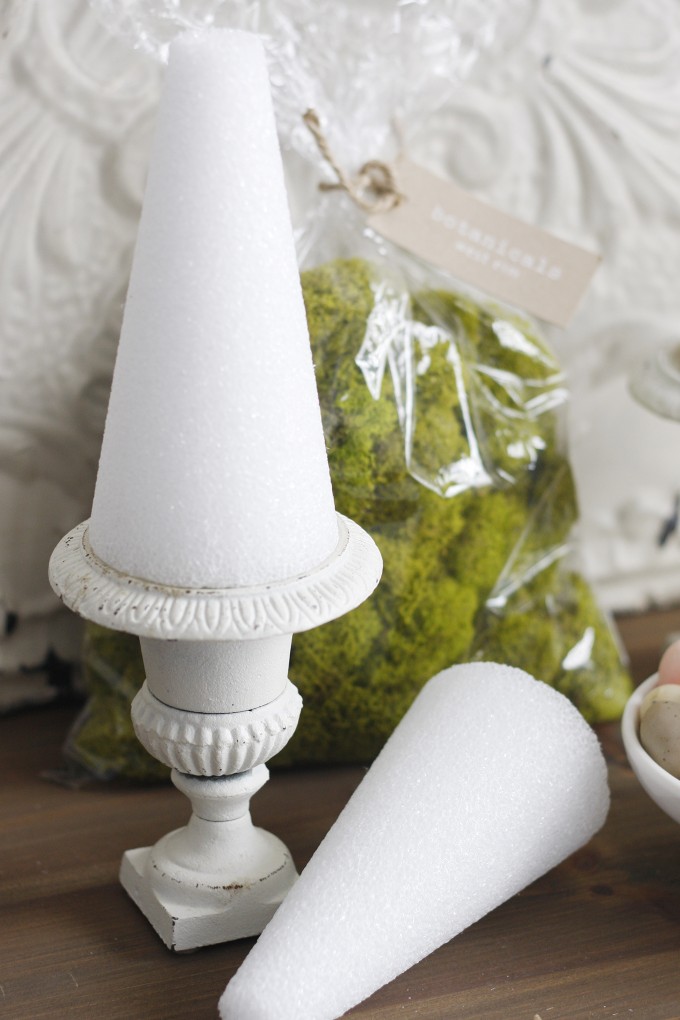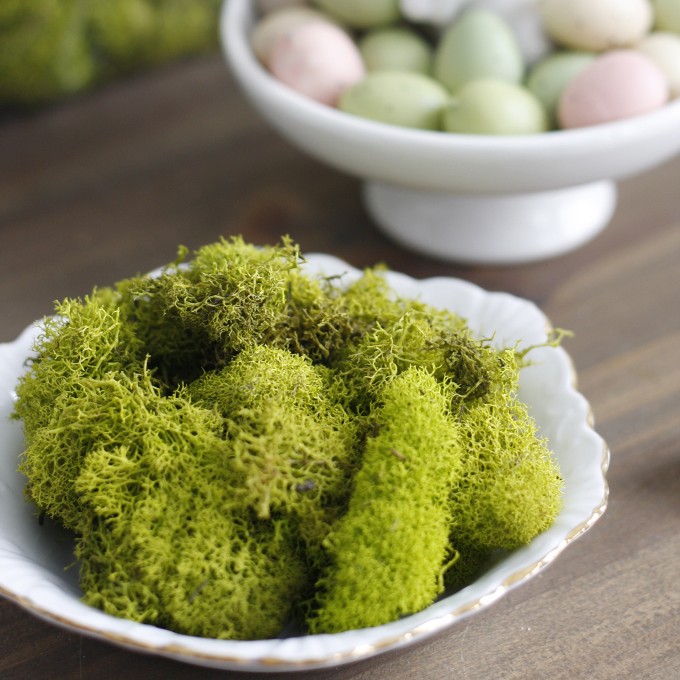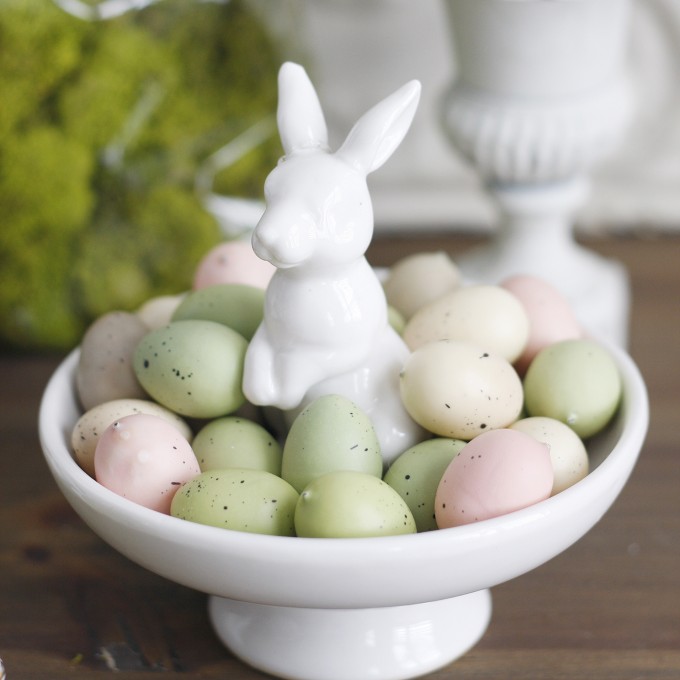 Step 1
Plug in your glue gun to heat it up. Once it is hot, start gluing each mini egg to the styrofoam cone with about the same distance between each one. No need to get out the ruler here, just whatever looks good visually to your eye.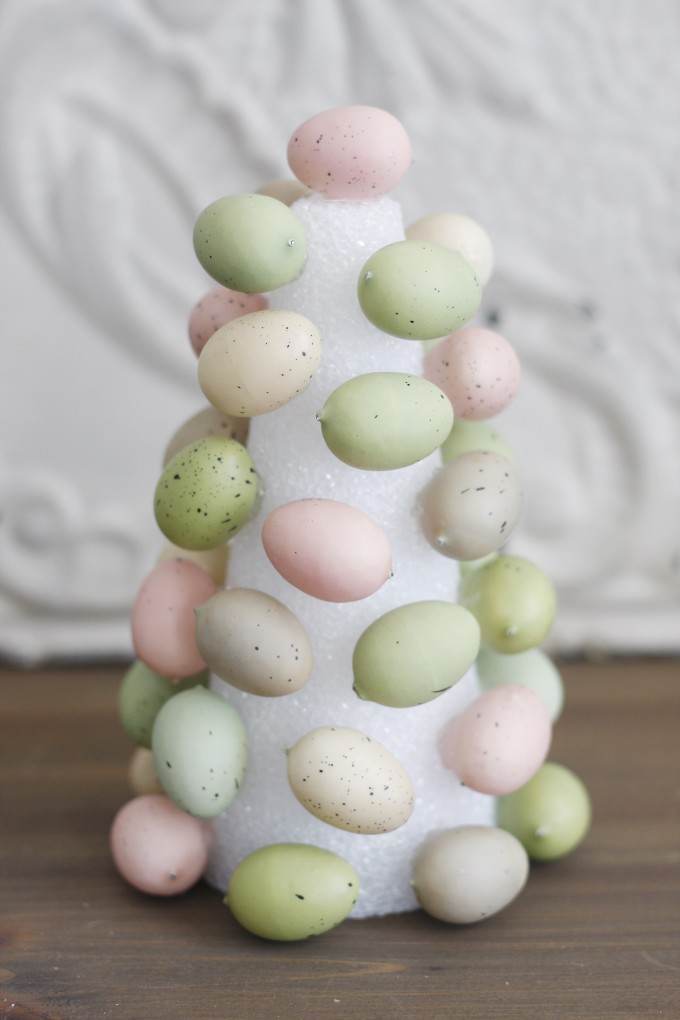 Step 2
Once all of the eggs are glued to the cone, take small pieces of the green moss and tuck into the open spaces between each of the mini eggs on the topiary. I just used my fingers to push them into place and hot glued a few pieces of the moss here and there to adhere to the cone.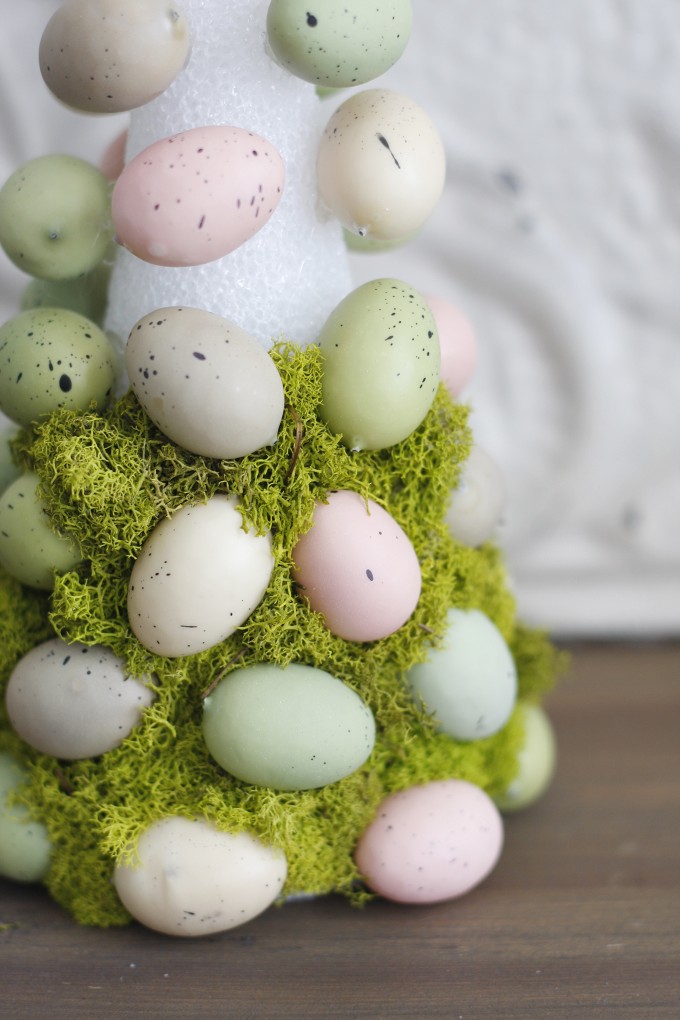 Step 3
After the moss is tucked around all of the eggs, place the cone on top of the urn or vase. TA DA! Now your decoration is finished and ready to display. Happy Easter!