I had the wonderful opportunity to make a ring holder for Caryl, who is getting married shortly in a few weeks at Graydon Hall Manor. With a busy schedule of wedding plans and home renovations, Caryl and I were able to communicate back and forth over email. Caryl provided me with samples of her stationary and inspiration boards and this gave me an idea of what saucers to look for in regards to colour and style. Her overall colour scheme is robins egg blue/green with accents of yellow and gold.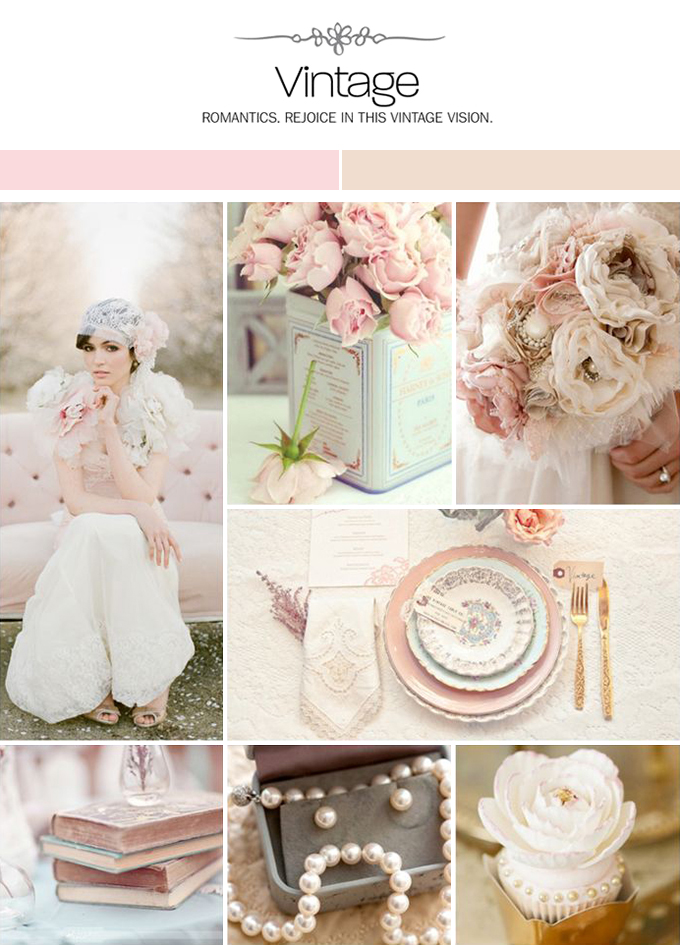 Although her stationary has mint green, and the groomsmen have some blue, it is all within a soft pastel palette so it will all come together beautifully. Once I sent Caryl photos of various saucers ranging in color from mint green to soft aquas and blues, she had the hard job of picking just one — she thought they were all so beautiful! In the end, her final selection was a lovely pale blue saucer feature scalloped edges with a gold leaf garland in the center. The pattern of this saucer, called 'Wyvern', was manufactured by Foley in England, and based on the design and marking on the bottom, from the 1950's.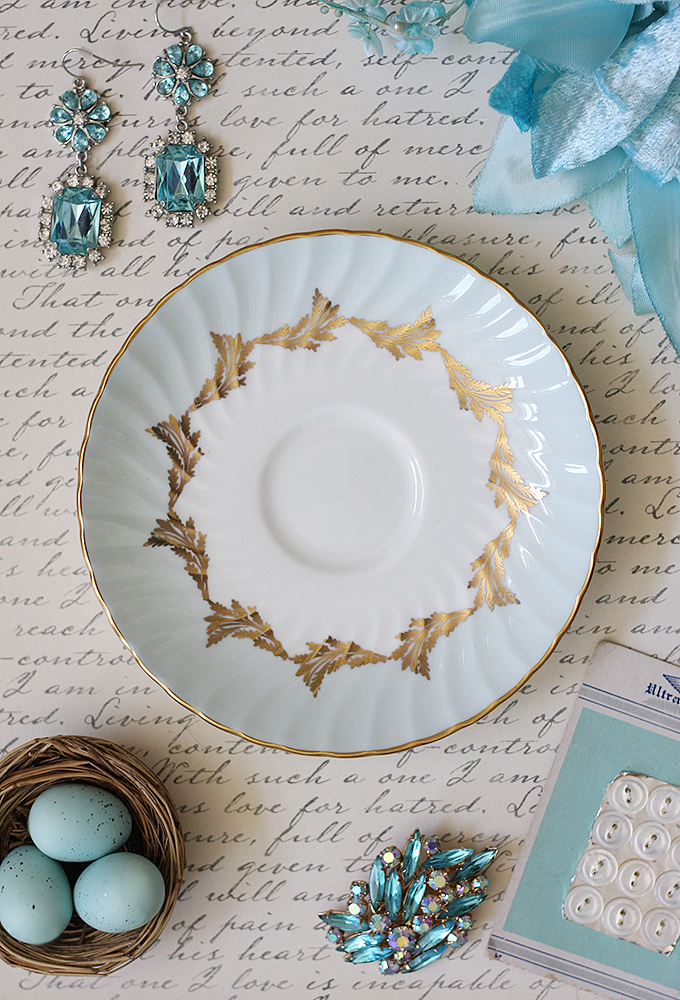 Caryl mentioned in her email that this will be 'such a wonderful piece to keep for her little girls and pass down — but sad that there is only one!'. Stay tuned to see pictures of the finished piece on her wedding day.